2023 Porsche Panamera: Maximum Performance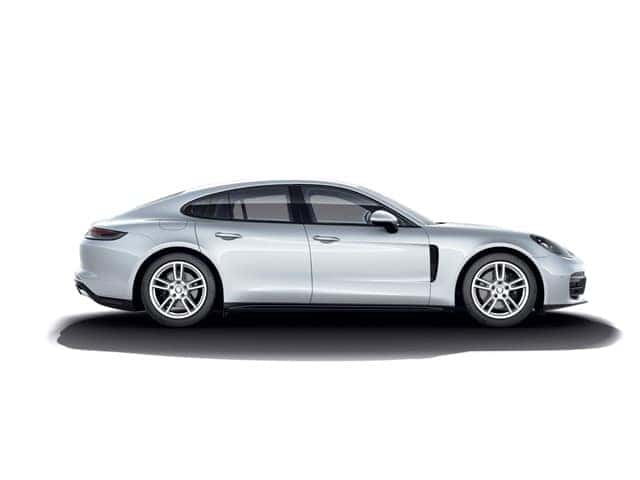 The 2023 Porsche Panamera isn't just one of the world's most luxurious sedans; it's also one of the most athletic. As if that weren't enough, this model offers fantastic curb appeal and practicality with its sleek hatchback design. 
Powertrain Details
This new Porsche car comes in an impressive eight trims, each with its own powertrain. These range from a 2.9-liter turbocharged V6 engine rated at 325 horsepower and 331 lb-ft of torque to a 4.0-liter turbocharged V8 hybrid system that outputs 620 horsepower and 604 lb-ft of torque. Rear-wheel drive (RWD) and all-wheel drive (AWD) are both available, and the Porsche brand's PDK eight-speed dual-clutch automatic transmission is standard on all trims.
You'll also find that the 2023 Porsche Panamera offers a plethora of option packages, including Sport, which adds rear-wheel steering and an adaptive air suspension, and Platinum Edition, which boasts a sport exhaust and unique 21-inch wheels. There are plenty of stand-alone special features to consider too. For example, you can order this SUV with seats that ventilate and massage, and you can add a middle rear seat. You can also raise your audio game — and some goosebumps — with a 21-speaker Burmester® sound system.
Luxury Amenities and Special Features
Complementing these world-class powertrains is an extensive menu of premium standard features. Infotainment-wise, this means navigation, wireless Apple CarPlay®, and a 10-speaker sound system, all accessed through a 12.3-inch touchscreen. Wireless charging is included, too, along with Android Auto™ integration.
Advanced Driver-Assist Aids
Visit our Porsche dealership near Lincoln, NE, and we'll show you this premium sedan's suite of impressive safety features. These range from the front and rear parking sensors, adaptive cruise control, and lane-keeping assist to an infrared night-vision camera that tracks the movements of pedestrians, animals, and stationary objects. Adaptive LED headlights, which swivel to match the car's turning arc, are also available.
Experience the 2023 Porsche Panamera Today
Getting behind the wheel of a 2023 Porsche Panamera is more than just a test drive – it's an experience. Contact Porsche Omaha today, and schedule an appointment to rendezvous with one of the world's foremost luxury sedans and our Porsche financing.