A Look at the Eco-Friendly Vehicles at Porsche Omaha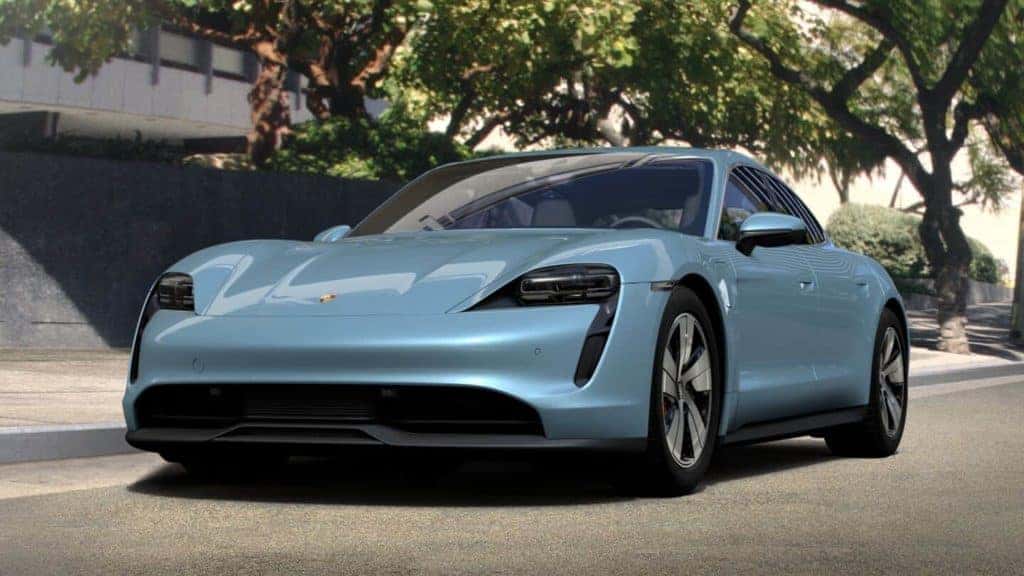 When you drive a performance-packed Porsche car or SUV, it's hard to stay off the road. And when you spend so much time behind the wheel, fuel efficiency comes a top priority for many Porsche drivers. That's where a new Porsche hybrid or electric vehicle at Porsche Omaha comes in. 
Porsche Taycan 4S E-Hybrid
There's no blending in with the Porsche Taycan 4S E-Hybrid. It's beautiful to look at and even more fun to drive. Under the hood, you'll find permanent synchronous motors that give this sports sedan premium power. 
When using its performance-primed overboost power with launch control, it delivers an exhilarating 522 horsepower and 472 lb-ft of torque. And with an impressive 79 MPGe, you can enjoy that performance all you want. 
Porsche Taycan 4 Cross Turismo 
Love the look and versatility of a wagon instead? You'll still relish every chance you get to get behind the wheel of the Porsche Taycan 4 Cross Turismo too. 
This model doesn't just look fast. It truly delivers an exhilarating performance. When it optimizes its overboost power with launch control, it can generate a whopping 469 horsepower and 368 lb-ft of torque. 
That also helps it accelerate to 60 mph in just 4.8 seconds and it boasts a top speed of 137 mph. Even with its notable power, it still earns an impressive 76 MPGe. 
Porsche Cayenne E-Hybrid
Looking for more cabin space? The Porsche Cayenne is our largest SUV. Even with its comfortable passenger space, it still provides an ample 27 cubic feet of cargo room. 
If you don't need the second row of seating, you can fold it flat for a generous 60 cubic feet of cargo space, ideal for all your travels. It also boasts an impressive 46 MPGe, which is ideal for traveling too. Plus, it delivers impressive performance too, generating a combined 455 horsepower and 516 lb-ft of torque, combined. 
Buying a Fuel-Efficient Porsche Vehicle
These are just a few of the fuel-efficient cars and SUVs you'll find at our Porsche dealership in Omaha, NE. We encourage to stop in and see the selection for yourself. We're confident we can find a perfect match for you today!