Porsche Taycan vs. EQS by Mercedes-Benz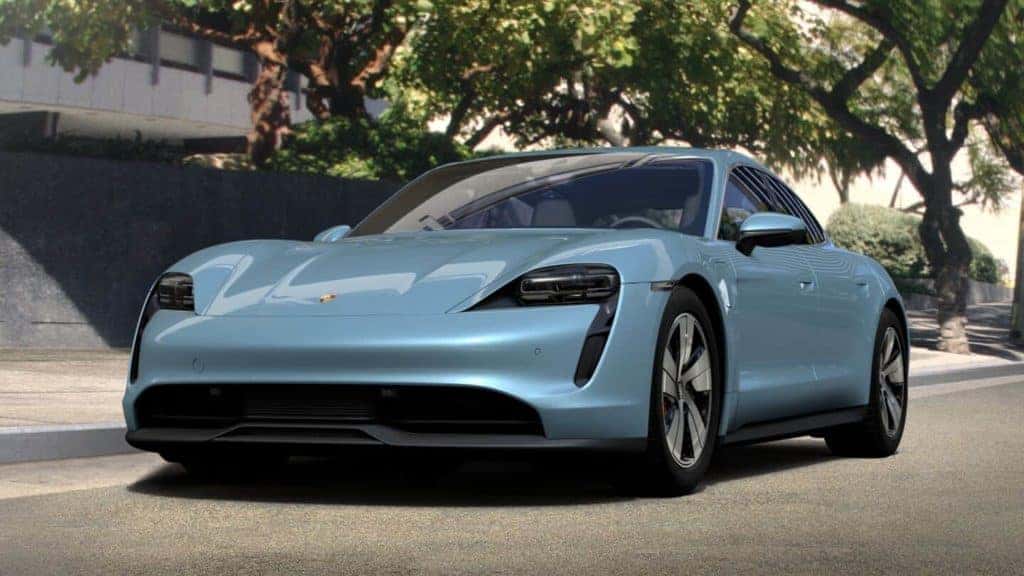 There are undeniable perks to an electric vehicle, and we understand the appeal. Naturally, when looking at new electric vehicles, it can be overwhelming to determine which is your best fit. Porsche Omaha is comparing the Porsche Taycan and Mercedes-Benz EQS to help you determine your ideal new electric vehicle. 
Peak Performance 
It's not often that new Porsche vehicles are edged out when it comes to performance and the Porsche Taycan is no exception. It is equipped with two permanent magnet synchronous motors, which deliver super driving dynamics. Select models also include Overboost Power with Launch Control, which ensure amazing acceleration off the line.
Supreme power is found in the Porsche Taycan Turbo S and Turbo S Cross Turismo models, which churn out a whopping 750 horsepower. With Launch Control, the Turbo S model accelerates to 60 mph in a mere 2.6 seconds. The Mercedes-EQS tops out at just 536 horsepower. Its 4.1-second zero to 60 mph time simply can't keep up. 
Choices, Choices, Choices
One other area where the Porsche Taycan has the upper hand is the versatility of the line-up. The four-door sedan has five models available – Taycan, Taycan 4S, Taycan GTS, Taycan Turbo, and Taycan Turbo S. 
The Porsche Taycan also features a Sport Turismo model, as well as four Cross Turismo models. These models more closely resemble an SUV, instead of a sedan. They feature a hatchback style, as well as extra rear headroom and more cargo space. 
The Mercedes-Benz EQS, on the other hand, has just two models available. The all-electric sedan doesn't provide the versatility that the Porsche Taycan does. 
Buying the Porsche Taycan
When it comes down to it, deciding between these two efficient all-electric cars is completely a matter of preference. However, when you want a sleekly-styled, performance-packed sports car, that's simply thrilling to drive, you can't go wrong with the Porsche Taycan from Porsche Omaha. 
Think the Porsche Taycan is for you? We encourage you to visit our Porsche dealership in Omaha, NE to take a few test drives with our team and determine which model suits you best. We can also help you secure Porsche financing during your visit. Come see us to get started today!