Test Drive the New 2019 Porsche Cayenne at Porsche of Omaha
Looking for an SUV with the speed of a sports car paired with the reliability of a family vehicle? We know, they're hard to come by, unless you stop by Porsche of Omaha, where we keep a wide variety of unique pre-owned and new Porsche vehicles. Our cars are known for their performance capabilities, but our line of Porsche SUVs like the brand new 2019 Porsche Cayenne are built to withstand all of the challenges you can throw at it. With the 2019 Porsche Cayenne, you can enjoy all the swift luxury Porsche is known for in a vehicle you can experience with your whole family.
2019 Porsche Cayenne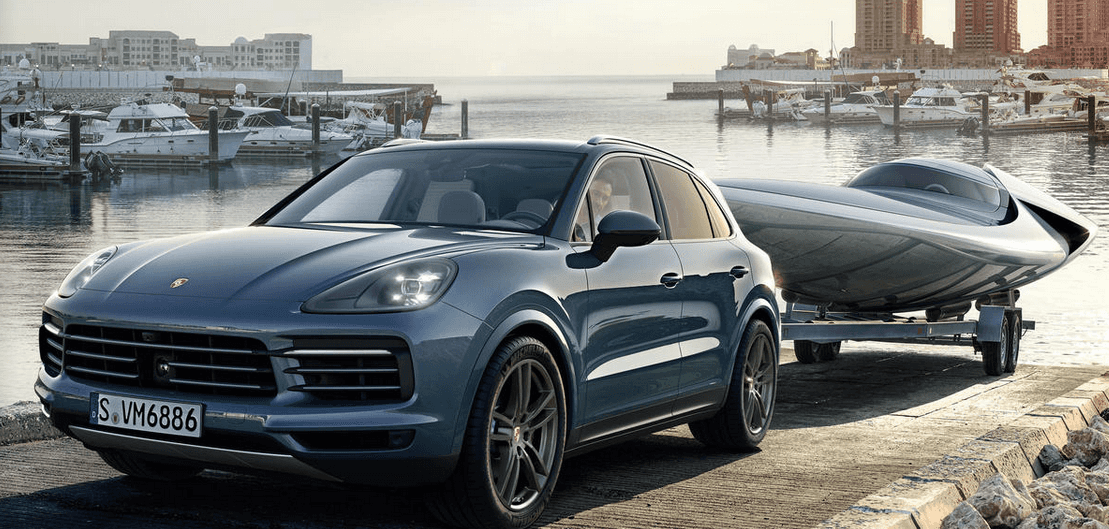 The 2019 Porsche Cayenne can reach breakneck speeds in the blink of an eye. Its standard three-liter V6 engine goes from zero to 60 mph in only 4.8 seconds, which is impressive for an SUV in its segment. Its efficient turbocharged engine has been revamped from previous models to offer even greater power – 335 horsepower to be exact – and when coupled with an eight-speed automatic transmission, its several gear options reduce fuel consumption while increasing productivity. This SUV lives up to Porsche's reputation by getting you anywhere you need to go in seconds flat.
2019 Porsche Cayenne Details:
Engine: Three-liter V6
Power: 335 horsepower, 332 lb-ft of torque
Transmission: Eight-speed automatic
MPG: 19 city, 23 highway
Safety and Special Features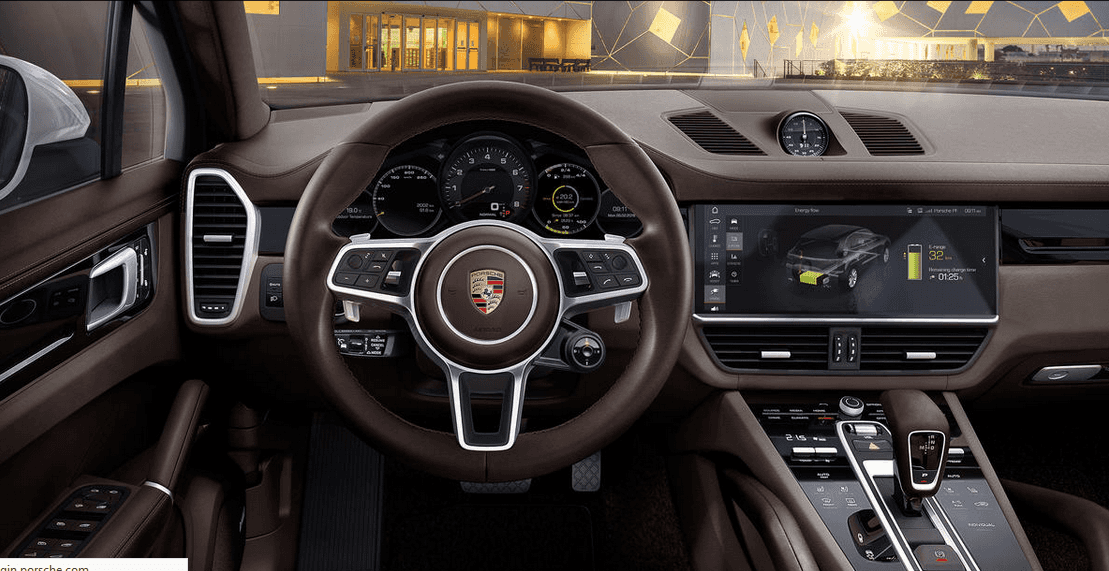 What's a high-speed SUV without safety features to back it up? You'll always feel protected in the 2019 Porsche Cayenne with its slew of driver assist features, including adaptive cruise control, night vision assist, and an infrared camera, so you can see pedestrians and wildlife even in the dark. Given its comprehensive safety combined with alert intuition, the 2019 Porsche Cayenne will let you know of any potential risks before you notice them yourself.
Safety and Special Features:
Forward collision warning
Front and rear parking sensors
10-speaker audio system
Heated front seats
If you're looking to bring your family aboard on your next adventure, the 2019 Porsche Cayenne's entertainment options will keep all of your passengers occupied and engaged. In the front console, you'll find a stunning 12.3-inch touchscreen that connects you with Apple CarPlay® and a 4G LTE mobile WiFi® hotspot, so you can connect online no matter where you are. If you want to upgrade, you can install a 14-speaker Bose® unit and rear-seat entertainment system, which offers two 10-inch displays on the back of the front-seat headrests.
Want to experience this unique, top-performing SUV for yourself? Visit our Lincoln, NE-area Porsche dealership to learn more about the 2019 Porsche Cayenne and all of our other vehicles. Don't forget to keep checking our website for more information on Porsche specials!