Woodhouse Challenge Announcement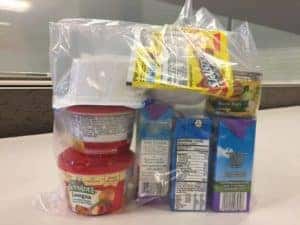 Porsche Omaha throughout the month of November has taken part in the Woodhouse Challenge VIII for the Food Bank for the Heartland Backpack Program.
This Program is designed for school aged children who go home on the weekends and do not know where their next meal may be coming from. A one time $160 donation supplies a food pack for a child every weekend for the entire school year.
The Woodhouse Challenge VIII started with a goal to raise enough money to feed 6,250 kids this school year. After our campaign was complete and much thanks to our Porsche Omaha customers and employees, we raised enough money to provide food for 7,534 kids for the entire school year. This number totals to over $1.2 Million.
We here at Porsche Omaha along with the Food Bank for the Heartland want to thank every one of our Porsche Customers that has made a donation to this cause. You have assisted us providing hope for many children that are in need of our help.